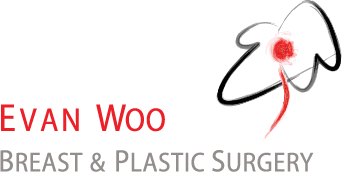 What Is A Tummy Tuck (Abdominoplasty)?
Understanding the Procedure, Expected Results and Recovery Process
Abdominoplasty or tummy tuck, as it is more popular known, is an aesthetic or plastic surgery that involves removal of excess fat and skin and restoring and strengthening weak or separated muscles in the abdomen. The result is an abdomen that is firmer, flatter, smoother and more well-toned. In a global
survey
conducted by the International Society of Aesthetic Plastic Surgery (ISAPS), the tummy tuck is ranked as the No. 1 Body and Extremities Surgical Procedure and the No. 6 Overall Worldwide Surgical Procedure for 2015. In fact, the number of procedures performed has increased by 11 percent from the year 2014. Although the demand for abdominoplasty is largely for cosmetic reasons, some women go through this surgical procedure to treat certain medical conditions. Among the medical benefits that can be derived from the tummy tuck procedure are the following…
Reduction and/or treatment of Stress Urinary Incontinence
Improvement of abdominal muscle tone following multiple pregnancies or extreme weight loss
Improvement of posture in patients with lordosis or "sway back"
Repair of ventral hernia
Is A Tummy Tuck Right For Me?
The decision to undergo tummy tuck surgery is not something to be made on a whim. In fact, no plastic surgeon will perform the procedure without first determining if the patient is a good candidate. The qualities of a good candidate for abdominoplasty are…
Woman who is physically healthy and is able to maintain a stable weight = a woman who eats healthily and exercises regularly will be able to maintain the results of the surgical procedure
Non-smoker = poor healing following surgery is attributed to a smoking habit
Woman is not happy with the appearance of her abdomen and is willing to undergo surgery, but is aware of the potential risks of the procedure
Woman who has realistic expectations on the results of the procedure = women with a poor body image and psychological issues are not likely to be happy with the results after surgery.
In the same vein, women must also know how to choose the right tummy tuck surgeon. The qualities that every woman should look for in an abdominoplasty surgeon are…
Plastic surgeon accredited by the Ministry of Health (Singapore)
Is updated on the latest surgical techniques = women should inquire with respective societies on the Continuing Medical Education credits that the doctor has acquired in the fields of Plastic Surgery and/or Aesthetic Medicine.
Experience in performing tummy tuck surgery
How comfortable the patient is with her doctor
It is highly advised that women not only jot down a list of questions about the procedure itself, but also any queries she may have on the doctor's expertise. Women should also keep in mind that tummy tuck surgery is an expensive procedure that is not covered by insurance. It must also be pointed out that a tummy tuck procedure is not recommended if a woman still wants to have more children or is unable to maintain her weight and is prone to weight gains. Prior to the surgery, the doctor will take the patient's complete medical history, do a thorough physical exam, and order certain lab tests to determine her health status. Patients may be asked to quit smoking, alcohol drinking and/or intake of recreational drugs. Patients who are under certain medications, vitamins and herbal supplements may be requested to discontinue intake. For those with existing weight problems, she may be placed first on a diet and/or exercise programme prior to surgery.
Types of Abdominoplasty Surgery
The type of tummy tuck surgery to be performed on a patient will depend upon the condition of her abdomen. In some cases wherein there is an abdominal hernia, hernia repair may also be combined with the abdominoplasty. Tummy tuck surgeries are classified according to the incision that will be done. The types of abdominoplasty are as follows…
Classic/Conventional Abdominoplasty = a horizontal incision is made just above the pubic hairline from hip bone to hip bone
Mini Abdominoplasty/Mini Tuck = involves short incisions made below the belly button
Fleur De Lis Abdominoplasty = A variation of the classic tummy tuck wherein a horizontal incision is still made above the pubic hairline from one hip bone to the other, but an additional vertical incision is made going down to the midsection.
Belt Abdominoplasty = Aside from the incision of a classic tummy tuck, a circumferential incision is made slightly above the belly button, encircling the entire torso.
Endoscopic Abdominoplasty = Short caesarean section-type incisions are made in the abdomen and an endoscope is used to tighten the skin.
In all these procedures, excess fats are removed beneath the skin. In some cases, liposuction is also done. Once the fats are gone, excess skin is cut away and the remaining skin is pulled down tightly over the abdomen.
What Results Can I Expect?
Immediately after the procedure, the patient may feel some soreness or tenderness in the abdomen, which can be alleviated by pain medications. Antibiotics and instructions on proper surgical wound care are given in order to prevent infection. Aside from dressings on the operative site, a drain with a bulb is inserted into the incision so that the patient can remove blood and excess fluids by squeezing the bulb. This drain will be removed in 3 to 14 days. To maintain the shape of the abdomen, provide support to the tightening skin, and reduce swelling, the woman is required to wear a compression garment. Women who undergo abdominoplasty initially notice sensations of tightening in their abdominal skin. Once the swelling subsides, the patient will observe gradual improvement in the appearance of their abdomen as they heal from the surgery. Achievement of complete healing and recovery is a delight to most women when they see their belly flat and well-toned and they are able to wear their favourite swimwear again.
What Is The Abdominoplasty Recovery Process Like?
Full recovery from the surgery may take six months or more, depending upon the health of the patient. In the early weeks after surgery, women are not advised to lift heavy objects. Because of the pain, mobility may be limited to careful, shuffling walks (to prevent blood clots in the legs). Strenuous physical activities are restricted for three months to prevent strain on the abdominal muscles. Doctors always emphasise the need for their patients to wear an abdominal binder or compression garment for six weeks or more after surgery. Not only will the binder minimise discomforts, it will also aid in maintaining the shape of the abdomen and the tightness of the abdominal skin. While some doctors claim that the flat abdomen obtained from tummy tuck surgery is permanent, it is important that a healthy diet and regular exercise be observed in order to maintain the figure.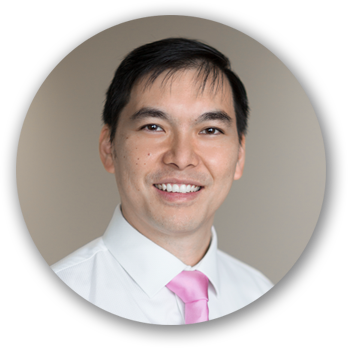 Evan Woo
Currently, Dr Evan is one of a handful of surgeons in Singapore able to offer both the full range of options in breast cancer removal (lumpectomy / breast conservation surgery / oncoplastic breast surgery), and the full gamut of reconstructive options after both breast removal or breast conservation surgery (including use of perforator flap-free tissue transfer). This ensures a truly integrated and comprehensive breast surgery practice.

Schedule an appointment with us
For more information about our services, or any other questions or comments, please complete the form below.
Your Details
Let us know how to get back to you


Hello! How can we hep you today?
Open Chat