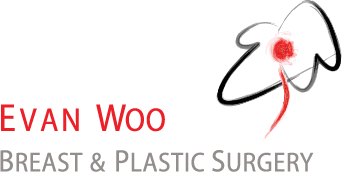 Breast Reconstruction: Why Planning For it Is Important During Breast Cancer Treatment
Breast reconstruction is a surgical procedure that restores the look and shape of the breast after mastectomy. Oncoplastic surgery is a subset of this surgery, which is performed after a lumpectomy to restore the look and shape of the breast. There are 
two main breast reconstruction techniques
…
Implant Reconstruction
 = this procedure rebuilds the affected breast through the insertion of a breast implant that may contain silicone gel, saline or a combination of the two.
Autologous Tissue or Flap Reconstruction
 = This procedure involves using tissues from the patient's own body to reconstruct the breast. These tissues are commonly taken from the lower abdomen, the back, the buttocks, or the inner thigh.
Why Breast Cancer Patients May Need Breast Reconstruction Surgery
Prior to the development of breast reconstruction,
breast cancer
patients who underwent mastectomy noted feelings of self-consciousness, poor self-esteem and diminished self-confidence. In spite of the many advances in 
breast cancer treatment
, Singapore till lags in terms of the number of patients who choose to undergo breast reconstructive surgery. A 
news report
 in 2014 revealed that out of 400 breast cancer patients at the National University Hospital, only 35 percent chose to undergo breast reconstruction following mastectomy. The reasons that have been put forth are that Singaporean women are more concerned about surviving from the cancer and that they don't take into consideration the quality of their life following breast cancer surgery. However, those women who did choose to undergo breast reconstruction were able to reap the benefits of the procedure, namely the restoration of their self-esteem and self-confidence and being able to go back to living the lives they enjoyed prior to their mastectomy.
Ideal Candidates for Breast Reconstruction Surgery
Any woman who is undergoing or underwent breast surgery – wherein an entire breast or a significant volume of her breast is removed resulting in deformity in the appearance of her breast – are candidates for breast reconstruction surgery. When the procedure is to be performed is dependent upon the woman's choice. Breast reconstruction is usually performed immediately after a mastectomy in order to achieve the best cosmetic outcome. A delayed reconstruction is i.e. reconstruction after completion of additional treatment such as radiotherapy or chemotherapy is undertaken when patients have not decided on reconstruction prior to surgery to remove the breast. Radiotherapy affecting the outcome of the reconstruction may be another reason to delay reconstruction.
Why Planning for Breast Reconstruction is Important
It must be emphasised that breast reconstruction is not a major surgery. This means that it is not a serious medical act that places a person's life or body at risk. However, breast reconstruction is time-consuming. From the initial medical assessment, the doctor's recommendation to perform the reconstruction, the reconstruction itself, to the healing – all these involve several phases that can take a few months. Just to give one example, if a patient is going to have reconstruction done after her mastectomy, she would be in the operating room for nine hours for the mastectomy alone; these nine hours are seven hours longer than any surgery which on the average takes two hours. Breast reconstruction needs more time because the breast surgeon needs to do a thorough physical assessment to determine if the patient can handle the long hours on the operating table. Healing is also very long, lasting between 2 to 3 months. The patient needs to be taught how to clean her breast drain and proper wound care to prevent the development of infection. She should also be mindful of potential risks, including hardening of breast tissues around the implant or flap failure (if there is inadequate blood supply to the transplanted flap). Arm exercises are also important to improve range of motion in the shoulder and arm following surgery. In order to achieve the best results from breast reconstruction surgery and prevent any side effects, women should create a comprehensive plan with their doctors that will encompass the pre-op, operative and post-op stages of the procedure.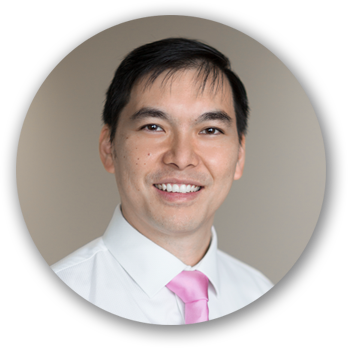 Evan Woo
Currently, Dr Evan is one of a handful of surgeons in Singapore able to offer both the full range of options in breast cancer removal (lumpectomy / breast conservation surgery / oncoplastic breast surgery), and the full gamut of reconstructive options after both breast removal or breast conservation surgery (including use of perforator flap-free tissue transfer). This ensures a truly integrated and comprehensive breast surgery practice.

Schedule an appointment with us
For more information about our services, or any other questions or comments, please complete the form below.
Your Details
Let us know how to get back to you


Hello! How can we hep you today?
Open Chat