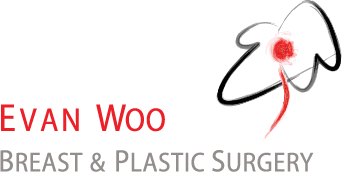 What is a Prophylactic Mastectomy (And When Should You Consider It)?
Prophylactic Mastectomy is a surgical procedure wherein one or both breasts are removed in order to reduce a woman's risk of developing breast cancer. Although it is a preventive measure and not considered per se as a form of breast cancer treatment in Singapore, breast surgeons have long been performing prophylactic mastectomy in women with highly invasive cancer in one breast requiring removal of the other (contralateral) breast to prevent developing cancer in the second breast as well. In an
early survey conducted in 2005
, researchers in Singapore found that more than 50 percent of survey respondents had a personal history of cancer, or they had first-degree relatives with cancer. While more than half of these respondents voiced moderate concern about their cancer risk, 41.3 percent stated that they will not consider prophylactic surgery to reduce their risk. In a
2013 Straits Times article
, attitudes of Singaporeans toward prophylactic mastectomy still haven't changed much, with women choosing to undergo prophylactic oophorectomy (surgical removal of the ovaries) than have both breasts removed. However, it has been observed that there was a steady increase in the number of women with the gene mutation for breast cancer who choose to have prophylactic mastectomy.
Potential Candidates for Prophylactic Mastectomy
A question that women ask is when they need to undergo prophylactic mastectomy. A woman may consider this procedure in the following conditions…
Strong family history of breast cancer = More than one relative, including the mother, daughter or sister, diagnosed with the disease before the age of 50
Positive genetic testing for the gene mutations BRCA1, BRCA2, CDH1, PALB2, PTEN, or TP53
Previous history of breast cancer = Higher risk of developing cancer in the opposite breast
Prior diagnosis of Lobular Carcinoma In Situ (LCIS) = Increased risk of developing invasive breast cancer
Prior chest radiation therapy before the age of 30
Numerous, widely spread microcalcifications in the breast on mammogram = Repeated occurrences of these microcalcifications increase the risk of developing breast cancer
Women with the BRCA1 and BRCA2 mutations are also advised to undergo prophylactic oophorectomy to reduce their risk of ovarian cancer.
The Benefits and Disadvantages of Prophylactic Mastectomy
According to the
National Cancer Institute
in the U.S., prophylactic mastectomy can reduce the risk of a woman's developing cancer by 90 percent. It does not mean though that a woman is completely protected from breast cancer. Also, the women who benefit most from this procedure are those with the BRCA1 and BRCA2 mutations who are in their 30s, with 3 to 5 years added to their lifespan. Women with these same mutations who are 60 years old and older have only a minimal gain in their lifespan. Prophylactic mastectomy is also not without its risks, including the risk of infection that accompanies every major surgery. There is also the matter of cost. Genetic testing for the BRCA mutation costs an estimated Singaporean $6,000. Prophylactic mastectomy and breast reconstruction is estimated at Singaporean $50,000. Any woman contemplating prophylactic mastectomy should seek medical advice with her breast surgeon in order to get more information about this procedure.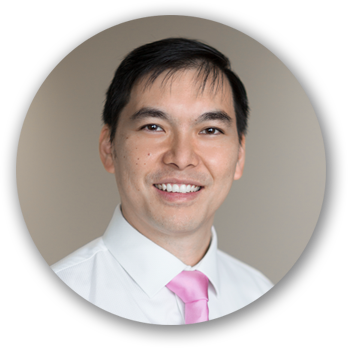 Evan Woo
Currently, Dr Evan is one of a handful of surgeons in Singapore able to offer both the full range of options in breast cancer removal (lumpectomy / breast conservation surgery / oncoplastic breast surgery), and the full gamut of reconstructive options after both breast removal or breast conservation surgery (including use of perforator flap-free tissue transfer). This ensures a truly integrated and comprehensive breast surgery practice.

Schedule an appointment with us
For more information about our services, or any other questions or comments, please complete the form below.
Your Details
Let us know how to get back to you


Hello! How can we hep you today?
Open Chat