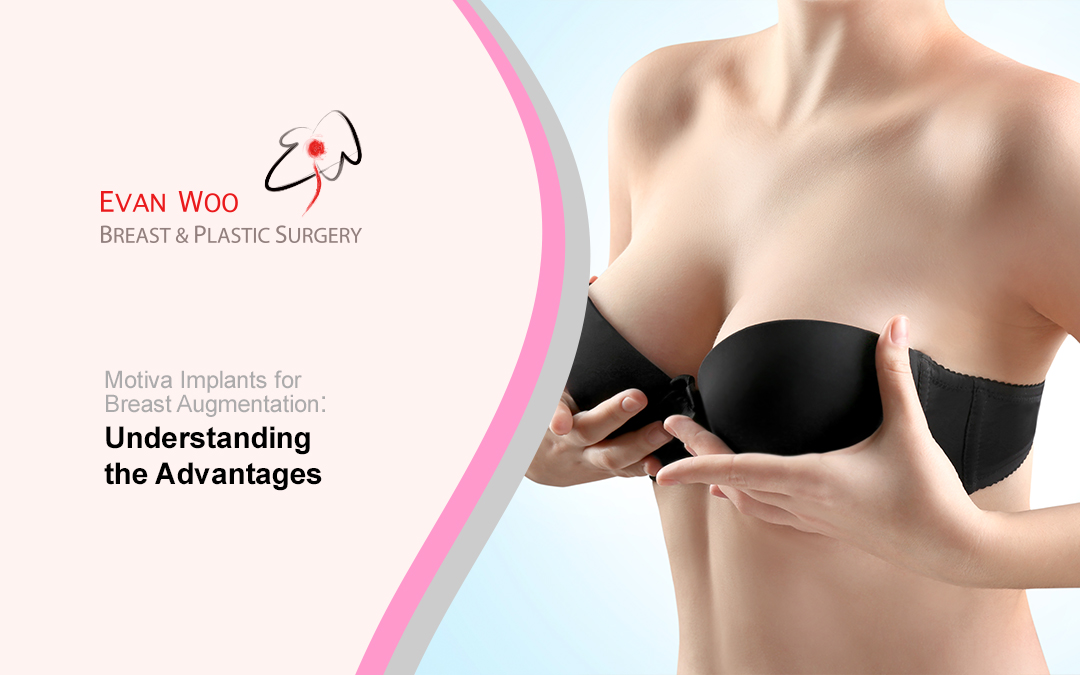 Breast augmentation is a surgical procedure wherein the breast is made larger and/or fuller with the use of an implant or through transfer of fat from other parts of the body. According to a 2015 survey conducted by the International Society of Aesthetic Plastic Surgery (ISAPS), breast augmentation is the No. 1 Breast Procedure performed by aesthetic/cosmetic surgeons worldwide.
With the number of women opting for breast augmentation each year, it is no wonder that breast implant manufacturers have invested heavily in research and development to produce implants that are safer and provide a more natural feel. One of the leading brands in recent years has been Motiva breast implants.
Motiva Silicone Breast Implants
Motiva is a premium brand of breast implants, which has enjoyed much acclaim within the industry in recent years. Motiva silicone breast implants are medical grade, long-term implantable silicones and have undergone extensive chemical, physical and biological testing, filed with the US Food and Drug Administration (FDA).
They offer superb elasticity and fineness for ease of insertion and smaller incisions, making them a popular choice amongst experienced plastic surgeons.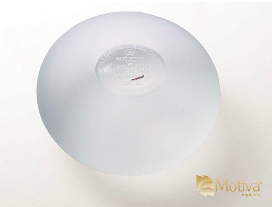 Motiva implants provide optimal shape retention and natural feel, thanks to the ultra soft filling gel. They are also nano-textured, bringing out natural interaction between the tissues, and allowing the adherence of the breast implant in any kind of movements.
Here are some additional points about Motiva silicone breast implants:
Being a premium brand of breast implants, Motiva is only supplied to leading plastic surgeons with a suitable level of skill and experience. In Singapore, Dr Evan Woo is one of the select few plastic surgeons offering Motiva implants for breast augmentation procedures.
Overall, they are more than 500 Motiva implants to choose from based on different specifications (e.g. Mini, Demi, Full and Corsé). Both the patient and the doctor can select the best implants that will meet the patient's specific needs.
Motiva implants come with the exclusive Q Inside Safety Technology™, which is a small micro-transponder that contains the implant data such as serial number, manufacturer name, manufacturing date, etc. This allows patients and doctors to identify and monitor the implant from outside the body.
Breast Augmentation: Understanding The Procedure
As a qualified breast and plastic surgeon, Dr Woo will take the patient's complete medical history and perform a thorough physical exam. He will also order a breast screening investigation that is tailored to individual needs in order to rule out any underlying breast disease that requires medical attention before breast augmentation.
Photographs of the patient's body will also be taken so that the appropriate Motiva implants can be determined. Some doctors have plastic surgery imaging software that will give patients an idea of how their breasts would look like after the procedure. Here at Evan Woo Breast and Plastic Surgery, we offer Crisalix, which is the world's leading virtual reality 4D and 3D plastic surgery imaging & business solution, providing simulations for plastic procedures such as breast augmentations.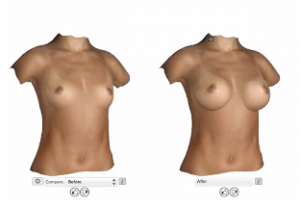 One important consideration is the cost of the procedure and the implants. While costs will vary depending on the specifics of each case, one should be prepared for costs to range upwards from S$10,000. Dr Woo will be able to provide patients with a better assessment of the costs, after an initial consultation.
Prior to the surgery, the patient will be advised to stop smoking and drinking alcohol, and taking medications that can cause side effects and interfere with healthy healing and recovery. Breast augmentation surgery is classified according to the type of incision made in order to insert the implant into the breast…
Periareolar Incision: the incision is made along the outline of the areola, the coloured area around the nipple.
Transaxillary Incision: an incision is made in the armpit. The implant is inserted into this incision from the armpit and slid into the breast, positioned right behind the nipple.
Inframammary Incision: the incision is made at the bottom of the breast, particularly in the crease between the breast and skin. This incision creates a long scar, which may be hidden by a bra or swimsuit top. This is a popular incision because it allows for good visibility and placement of the implant.
TUBA Incision: the incision is made on the rim of the navel, creating a tunnel of fatty tissue beneath the skin. The implant is guided from the navel to the breast with the use of an endoscope.
Recovery Process
Women should expect a downtime of three to seven days. In this first week, the area may be painful, sore and tender, gradually decreasing as each day passes. Other uncomfortable sensations include breast tightness and increased sensitivity to touch. Women with lower pain tolerance will benefit from pain medications.
Adequate analgesia will be given for maximum patient comfort. Aside from surgical wound and drain care, the patient may be given antibiotics to prevent the development of infection. Arm exercises and stretching will be taught to improve mobility and function. Heavy lifting and strenuous physical activities are prohibited during the first two weeks after surgery.
Send us your details and inquiry about Motiva Implants by filling up the form below: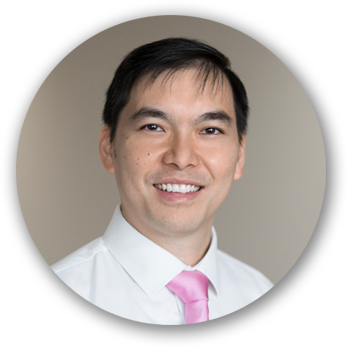 Currently, Dr Evan is one of a handful of surgeons in Singapore able to offer both the full range of options in breast cancer removal (lumpectomy / breast conservation surgery / oncoplastic breast surgery), and the full gamut of reconstructive options after both breast removal or breast conservation surgery (including use of perforator flap-free tissue transfer). This ensures a truly integrated and comprehensive breast surgery practice.